BRIEF INTRUDUCE OF LIGHT GAUGE STEEL FRAME STRUCTURE
Light gauge steel structure is very similar in principle to the wooden frame structure-replacing wooden frame members with thin steel structures. The steel profiles used here are called cold-formed profiles, which means that these profiles have been formed or have a certain shape at room temperature. This is in contrast to thicker hot-rolled sections, which are formed when molten steel is melted. Cold-formed steel is formed by guiding a thin steel plate through a series of rollers, each of which changes its shape very slightly, with the end result of converting a steel plate into a C-shaped or S-shaped section.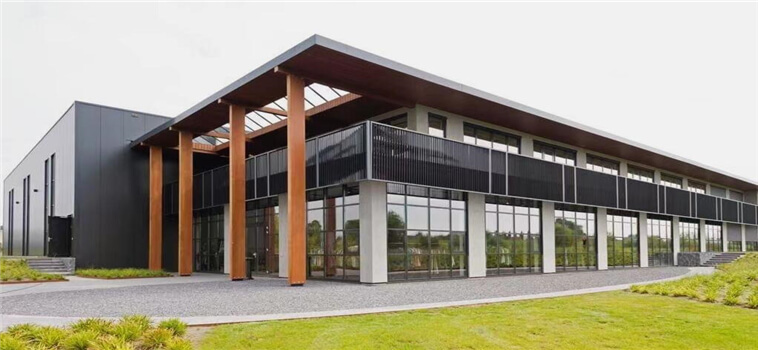 The steel used here is coated with zinc (called galvanized) or a mixture of zinc and aluminum (some are called zinc aluminum or galvanized zinc) to prevent corrosion. The thickness of the coating can be varied to suit various environments. In general, the marine environment requires the most protection, while dry and arid areas require the least protection.
For structural sections, the thickness of the steel used here ranges from 1 to 3 mm, and for non-structural sections, the thickness is 1 to 2 mm. The size of the members roughly corresponds to the wood members: 2 "x4" and 2 "x6" are common sizes.
Like in wooden framed construction, a frame of steel members is first constructed, and then clad with dry sheeting on both sides to form a load bearing wall. Construction with steel follows the platform frame system of house building. Connections between members are made with self tapping self drilling screws.
Contractors will usually order pre-punched sections - sections with factory-made holes in them - so that wires and plumbing can be easily passed through the walls. The gaps between members are filled with insulation.
This structural form can also be used for non-structural frames, such as internal partitions or external cladding. In fact, this architectural form was originally developed for compartments inside the office.
ADVANTAGES OF LIGHT GAUGE STEEL CONSTRUCTION
Compared with light wood structures, light steel structures have many advantages:
They are lightweight and can be built quickly without heavy tools or equipment. Each component can be easily moved by hand-the house is like a large-scale carpentry job. The main tool is a light hand-held screw gun. Because steel is strong, the LGS structure is lighter than a wooden frame structure with the same strength.
Compared to wooden frame structures, their higher strength allows greater spacing between components: LGS is approximately 24 inches (600 mm), while wood components are approximately 16 inches or 20 inches (400 or 500 mm). The fewer components, the shorter the construction time.
It can shape itself into any form and can be covered and insulated with a variety of materials.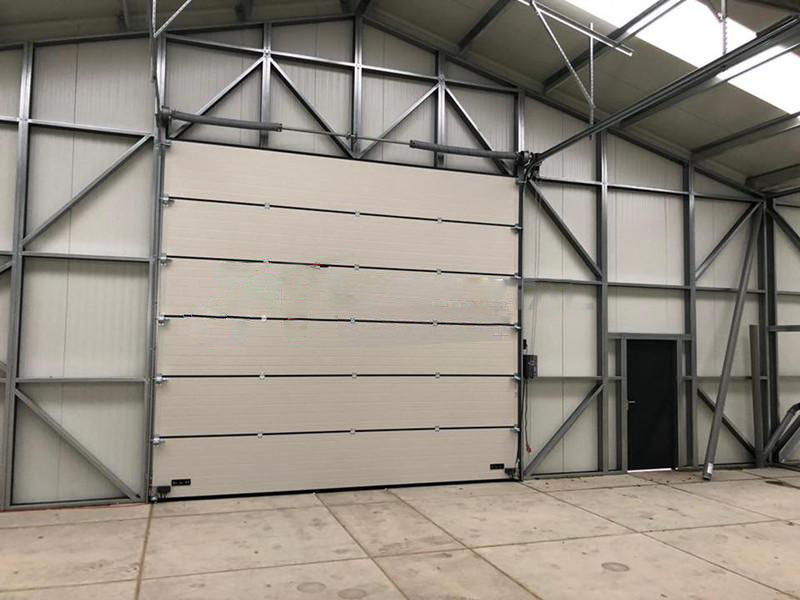 It is easy to change or modify this construction at any time during its useful life. There are many systems and products that can meet this type of structural requirements.
In addition, Light gauge steel structures are non-combustible, which is a regulatory requirement for certain types of structures. Since steel can easily lose its strength in a fire, it must be protected from fire with fire-resistant sheets.
Light gauge steel structures do not rotate, shrink, warp, or disintegrate like wooden structures, and can be used in areas where termite attacks may occur.
DISADVANTAGES OF LIGHT GAUGE STEEL CONSTRUCTION
Compared to the sturdy masonry structure, the Light gauge steel structure makes sound easier to pass.
Light gauge steel will lose strength in the advent of fire. Adequate fire protection must be used. The easiest form of fire protection is to clad the steel with fire rated sheeting or drywall.
BENEFITS OF LIGHT GAUGE STEEL FRAME
One of the main advantages of light steel frames is its versatility and the range of building types that can be used.
The application of light steel frames ranges from low-rise houses to multi-story, multi-purpose developments, including paneled structural frames, external infill wall systems and fully completed off-site modular buildings.
In addition to a wide range of applications, modern construction methods have many advantages: fast construction speed, high quality and performance, high safety and cost-effectiveness. The main areas of light steel frames are four to eight storey residential buildings and mixed-use buildings, which usually include commercial space and lower-level parking lots. In these cases, the lightweight nature of the building system is essential to minimize the load on the supporting structure.
The advantages of off-site manufacturing and Light gauge steel structures stand out especially in urban residential projects, which usually involve townhouses and large apartment buildings.
A packaged building system where all structural components are designed, delivered and installed by a single supplier.
The supplier prepares an integrated BIM model that is linked to the architect's model and can be used and added by the main contractor and the customer.
Minimize delivery and storage space in crowded urban areas. This is achieved by "on-time delivery" to the site. The panels are color-coded or marked for easy identification.
Minimize the load on the foundation and any supporting structure, and the load on the tunnel or brownfield site or roof extension.
A versatile building system that can be efficiently used in houses and residential buildings up to 10-storey.
It is of high quality in terms of geometric accuracy and is immune to any long-term movement due to creep and shrinkage, thus eliminating callbacks.
Good sustainability rating based on a range of environmental criteria. Light steel frames can be designed for low U values ​​and score A + or A under the BRE Green Guide. All steel components are recyclable and can be easily expanded in the future.
LIGHT STEEL FRAME ROLL FORMING MACHINE
The light steel frame roll forming machine is especially designed and manufactured based on the Light gauge steel structure, realizing the automatically and continuously produce the structural sections.
ZXCO has been working on the LIGHT STEEL FRAME ROLL FORMING MACHINE for long time, and we are ready to provide a high quality roll forming machine for you. For more information, please have a look at our product pages.