Light Steel Frame Roll Forming Machine
Fully Automatic Light Gauge Steel Frame Roll Forming Machine is mainly used in the production of light steel frame building. The machine is artistically made and transmits smoothly at a low noise. It is a kind of very welcomed modern building material with better anti-press and anti-bending performance, and is widely used in the building of garden like factories, civil-construction and mansions, etc. Its length is set according to customer's requirements and transportation situation. Its color is selected from the color code of the steel factory.
The machine can be customized based on the customer's specific technical requirements.
Fully Automatic Light Gauge Steel Frame Roll Forming Machine can produce the profile with following size, with servo motor drive. Special sizes of the profile can be designed in our company.
Work flow
Decoiling→ Guiding system→ Roll forming→ Punching→ Cutting and Shrinking → Output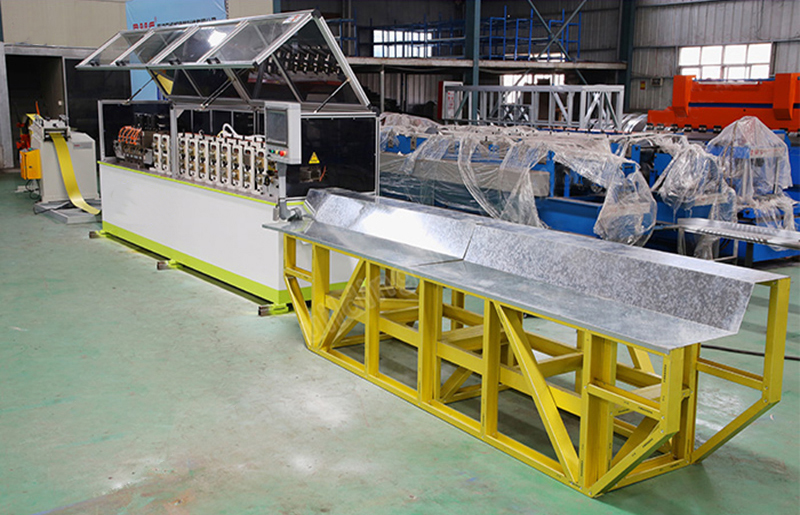 Automatic Punching device
1) For the punching holes, there are total 6 sets of punching die.
2) During the producing, it is no need to replace or adjust the hole position.
3) Stable structure and long usage life.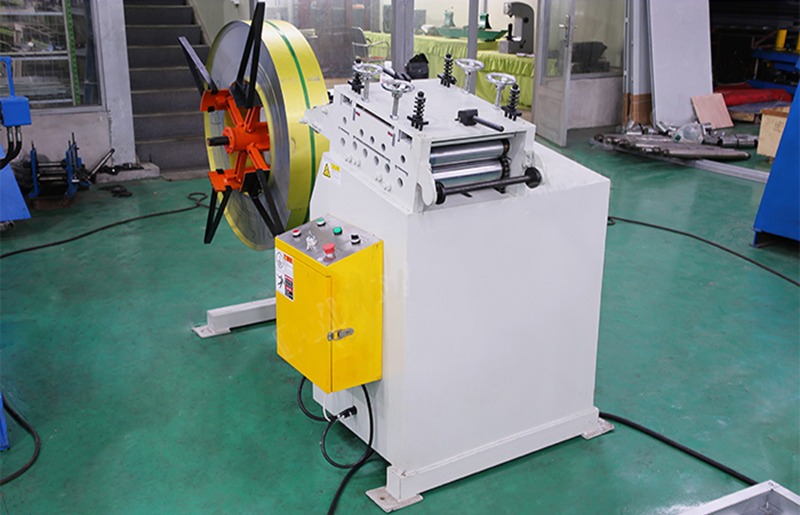 High Precision Roller Forming Unit
1) The machine frame adopts welding structure with blasting treatment.
2) The roller is made of Cr12, with quenching treatment.
3) Servo motor drive. It has high working precision and speed.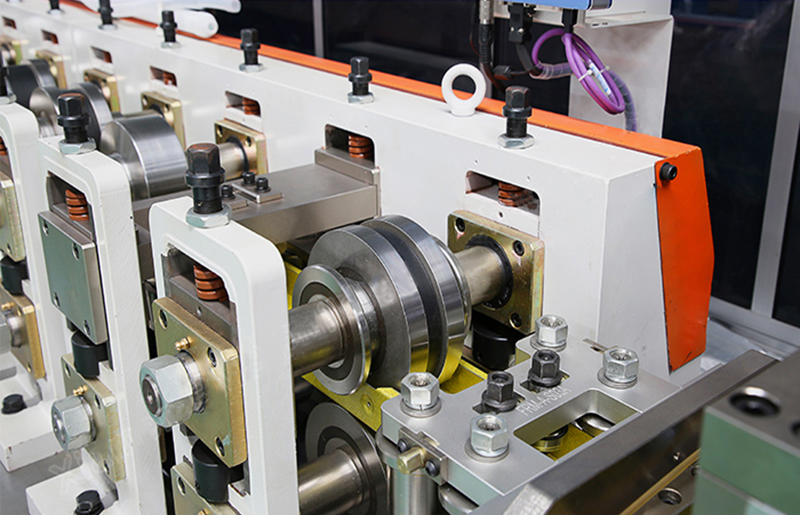 Head Shrinking & Cutting Device
1) The cutting blade material is Cr12 with quenched treatment. After cutting, there is some material wasted.
2) The head shrinking device is installed together with cutting device..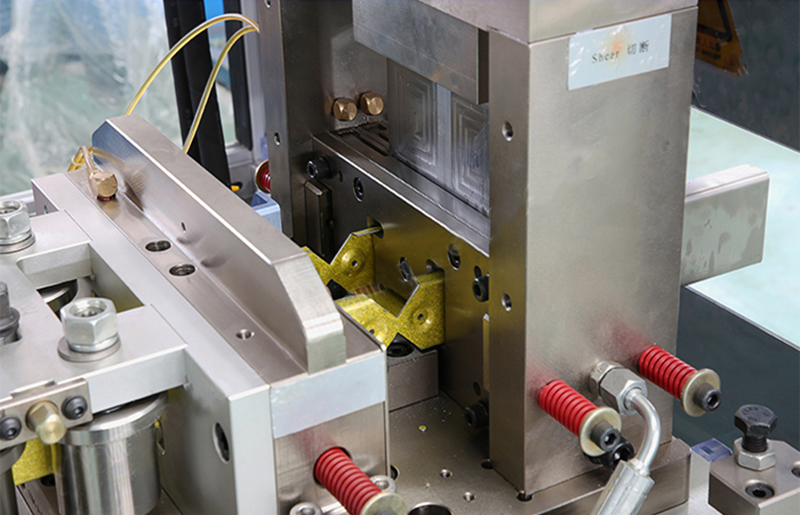 Intelligent Electric Control System
It adopts full auto control system. User only needs to input the dimension of building on operating stage, the software will calculate the quantity and the length of the product. And then the machinery will run automatically to produce all sizes of products. Easy operation and high working efficiency.
Product application of Fully Automatic Light Gauge Steel Frame Roll Forming Machine
In order to satisfy various customer requirements, we design and manufacture Fully Automatic Light Gauge Steel Frame Roll Forming Machine in different specifications, models and configurations.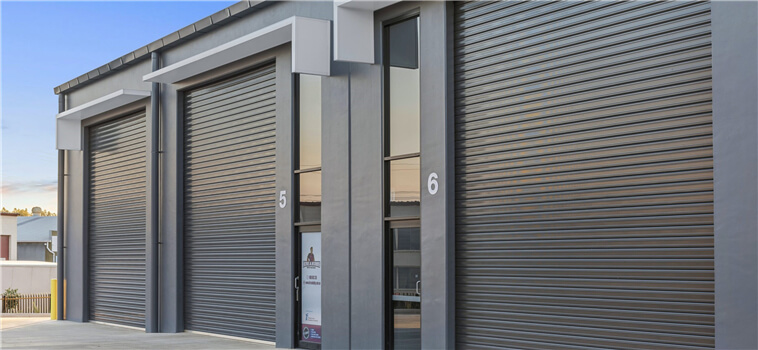 Packaging Details
1. One *40GP containers for loading one set of the product line.
2. The whole Wiped Anti Rust Oil, PLC controller covered by foam film;
3. Spare parts and some small parts packed in wooden box;
4. All Components Fixed by steel wire with Container. Suitable for long time sea shipping.
People who viewed this item also viewed