C Channel Roll Forming Machine
Automatic C Channel Roll Forming Machine is an equipment that produces C shaped steel channels continuously and it can continuously automatically uncoiling, straightening,roll forming, post cutting and output.
This machine has two roll forming units. And each unit adopts cassette type. When user need to change different sizes, it only needs to be performed by removing one cassette and installing another without additional adjustments.
The machine can be customized based on the customer's specific technical requirements.
Automatic C Channel Roll Forming Machine can do C channel with following different size, cassette type adjustment. Special sizes of channel can be designed in our company.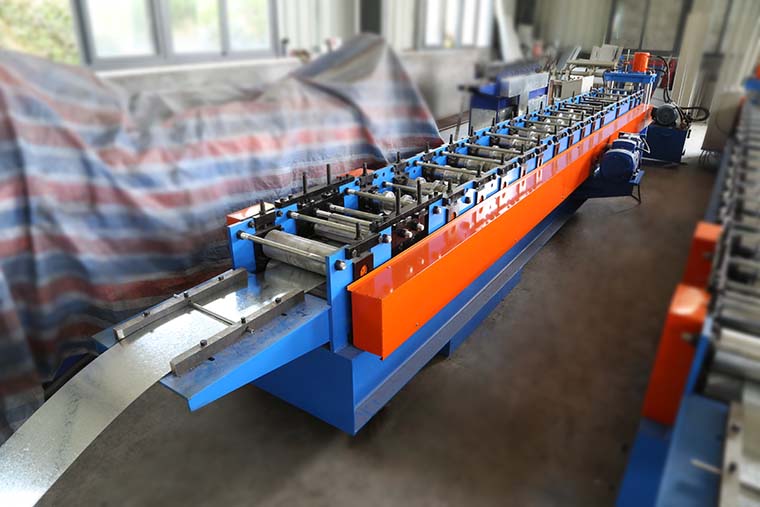 Roll Forming Unit with Gear Box Transmission

The bed frame is a welded and stabilized steel structure. On the bed frame cassettes with rollers are installed, the power is from motor by gear box to ensure strong enough. For each type of profile an individual removable cassette is used that reduces changeover time.
Resetting from one profile for another is performed by removing one cassette and installing another without additional adjustments.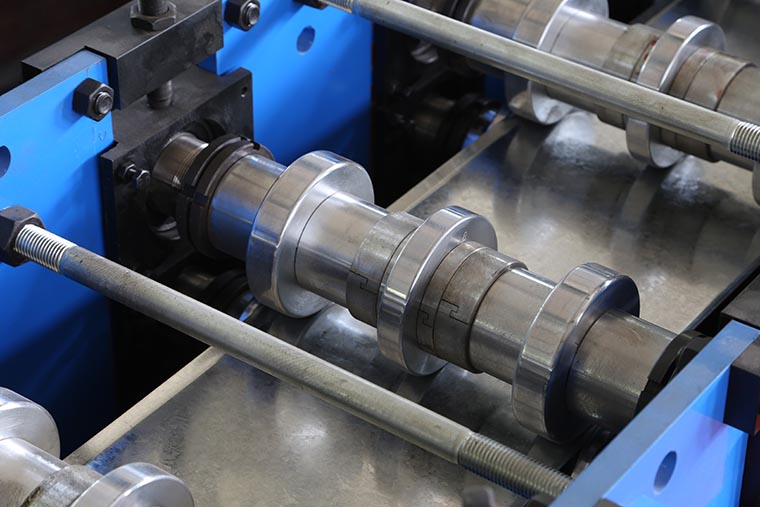 Cassette Type
Cassettes consist of vertical forming stands. Each stand includes upper and bottom shafts with rollers.
First three stands, if necessary, are equipped with driven upper and bottom shafts. Upper shafts are vertically adjustment to adjust the profile.
Transmission of the driven shafts has rigid elements with a safety clutch. Use of gear boxes and chain coupling between gearboxes is acceptable.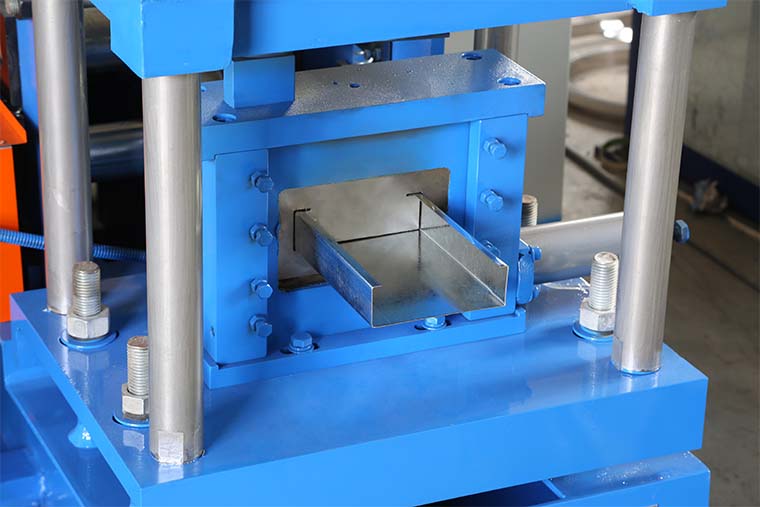 Straighten Device
Installed after stands with rollers before cutting die. Profile straightening unit is used for profile straightness adjustment in accordance with the drawings:
Max. curve of a profile is 0,5mm per 1 meter length.
Max. twist of a profile - 0,5° per 1 meter for a profile 5m and more.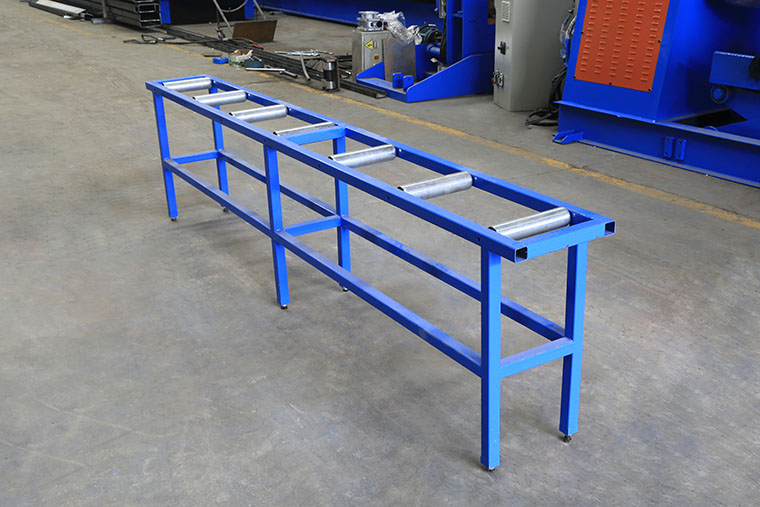 Quick Fly Cutter
Cutting die with hydraulic drive of cutting unit. Because of big cutting force life of cutting blades will be effected. Includes two dies. Quick die changeover system. Cutting without scrap and chips (by displacement). Mobile cutting unit without stop of profiling flow. Cutting unit has a drive for longitudinal movement with the speed equal to the speed of profiling flow. Guides for profiles are included into the scope of supply
Product application of Automatic C Channel Roll Forming Machine
In order to satisfy various customer requirements, we design and manufacture Automatic C Channel Roll Forming Machine in different specifications, models and configurations.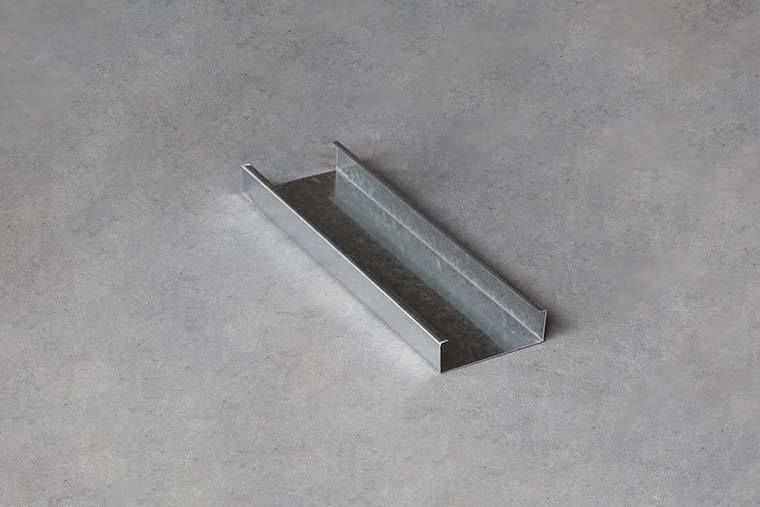 Packaging Details
1. Five *40GP containers for loading one set of the product line.
2. The whole Wiped Anti Rust Oil, PLC controller covered by foam film;
3.Spare parts and some small parts packed in wooden box;
4.All Components Fixed by steel wire with Container. Suitable for long time sea shipping.
People who viewed this item also viewed